A delicious bite size grilled Kamaboko with a four blend cheese or mentaiko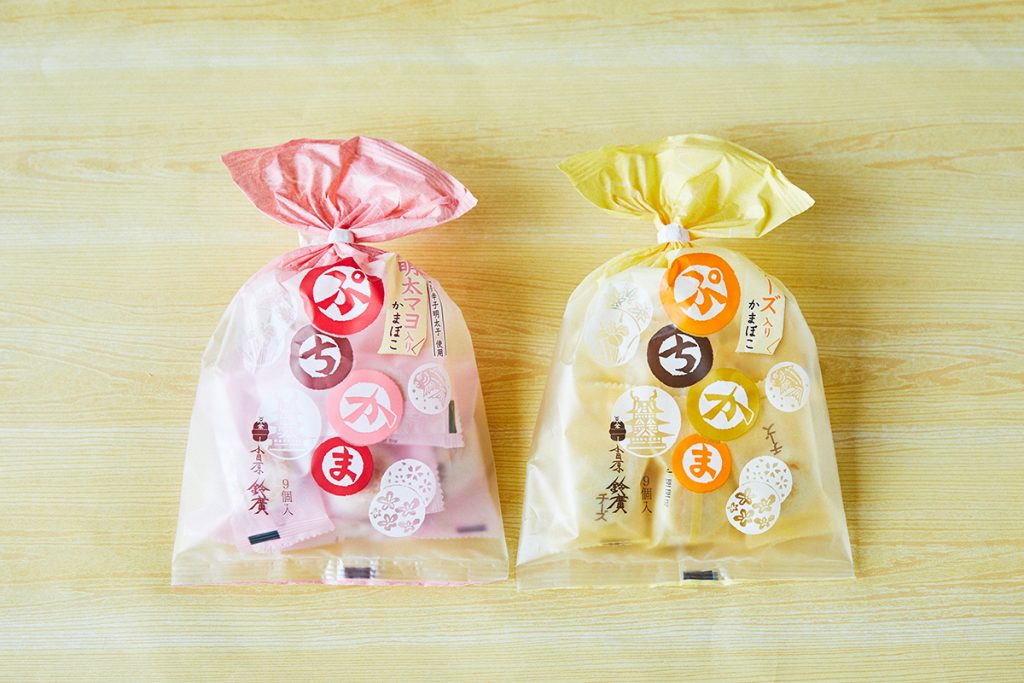 Since its launch, Puchikama has been loved by people of all ages, young and old, as it can be enjoyed in a single bite as a snack or lunch for children or adults. The key to the taste that keeps people coming back for more is the "harmony" that is created when the flavors, aromas, and textures of each ingredient come together in delicious unison.
This blissful harmony is the result of trial and error in every process, from the selection of ingredients to the manufacturing process.
Exquisite texture created by the golden ratio of cod and croaker surimi
Puchikama is characterized by its firm yet soft texture that seems to bounce back when you press on it with your fingers. The secret of this pleasant elasticity lies in the surimi that is specially made for this product.
After many trials, a golden ratio of cod and croaker surimi was blended to create a smooth and fresh texture that is neither too hard nor too soft.
Mirin (sweet cooking rice wine) and soy milk are added as secret flavors to add a slight sweetness. Finally, the fish is grilled to enhance its flavor and aroma.
An original blend of four cheeses that stand out for its rich and intense flavor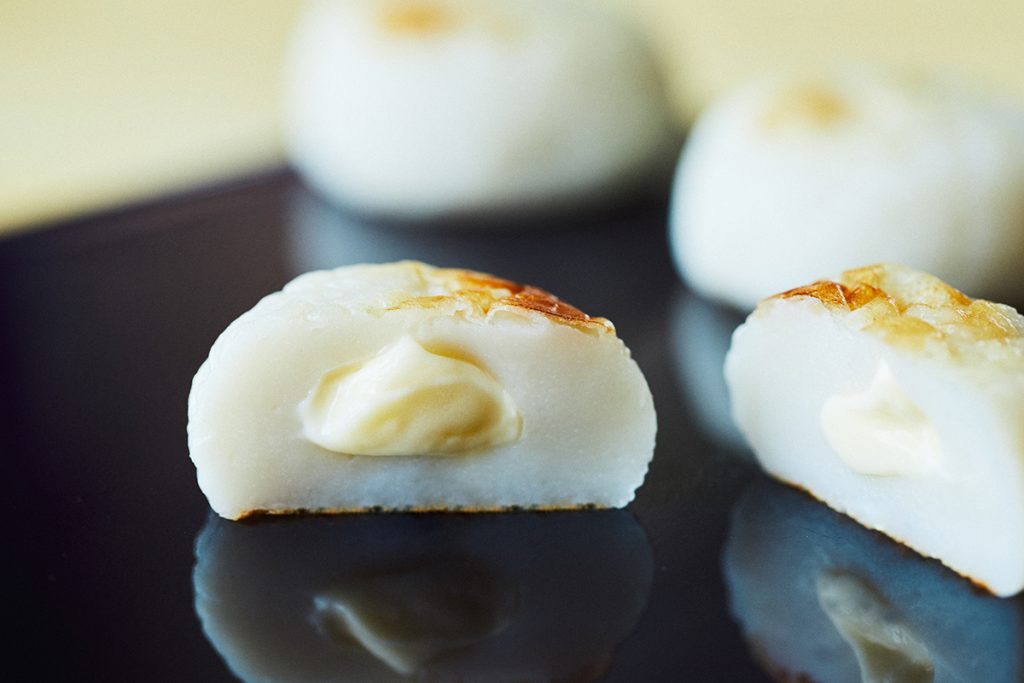 The best part of "Puchikama" is that it is delicious enough to eat by itself, but when combined with cheese and mentaiko mayo sauce (spiced marinated pollock roe mixed with mayo sauce) , you can enjoy a rich harmony.
For the cheese, we use a blend of four types: cream cheese, Gouda, Parmesan, and Emmental.
"The fish cake itself has a rich flavor, so we tried a variety of cheeses to ensure that the rich and dense taste and aroma of the cheese would not overshadow it. Even after we decided to blend several kinds of cheeses, we made countless prototypes to find the right combination and balance," says Shota Sekino, who developed the product.
In addition to the taste, the softness of the melted cheese is another important factor that determines the taste. Ideally, the cheese should melt in the mouth at room temperature, but if the cheese is too soft, it is difficult to wrap it with surimi when molding. This is another reason why a perfect blend of cheese was needed.
The mentaiko mayo is made with natural ingredients found after searching all over Japan.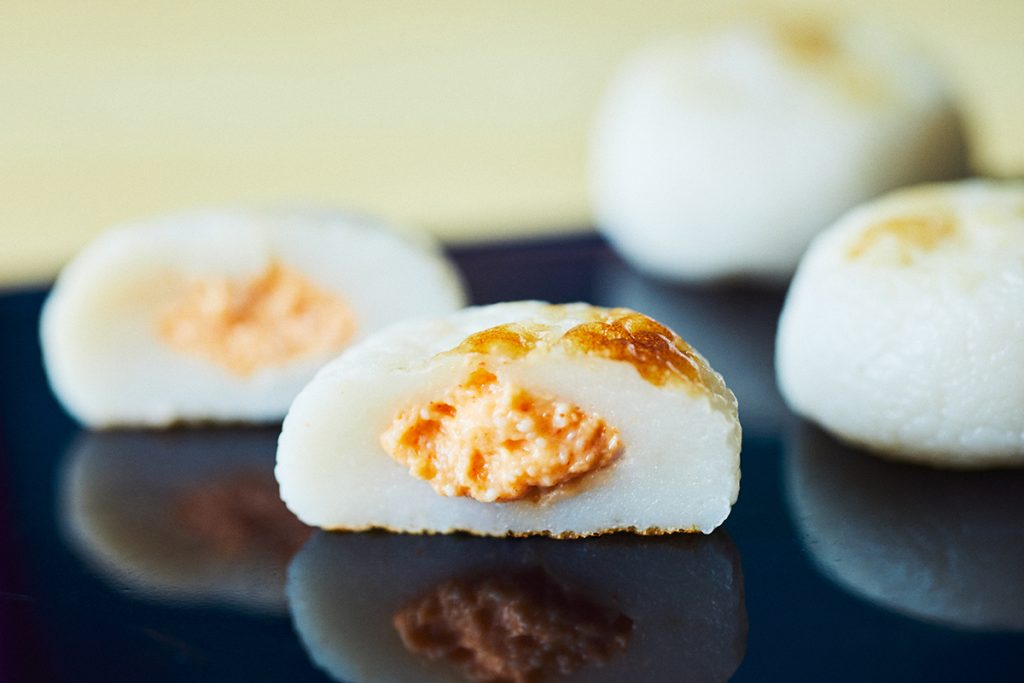 For the mentaiko mayo sauce, we use all natural mayo sauce and coloring-free mentaiko (spiced marinated pollock roe) made by a famous mentaiko maker in Hakata, on the Southern island on Kyushu.
It was very challenging to find mentaiko and mayo sauce that are made from all natural ingredients but still have great flavors. We finally found the current mentaiko and mayo sauce. We mixed in cayenne pepper to give it a subtle spiciness that ties the whole thing together.
Since it is individually wrapped, it can be enjoyed as a snack or for parties and outdoor activities.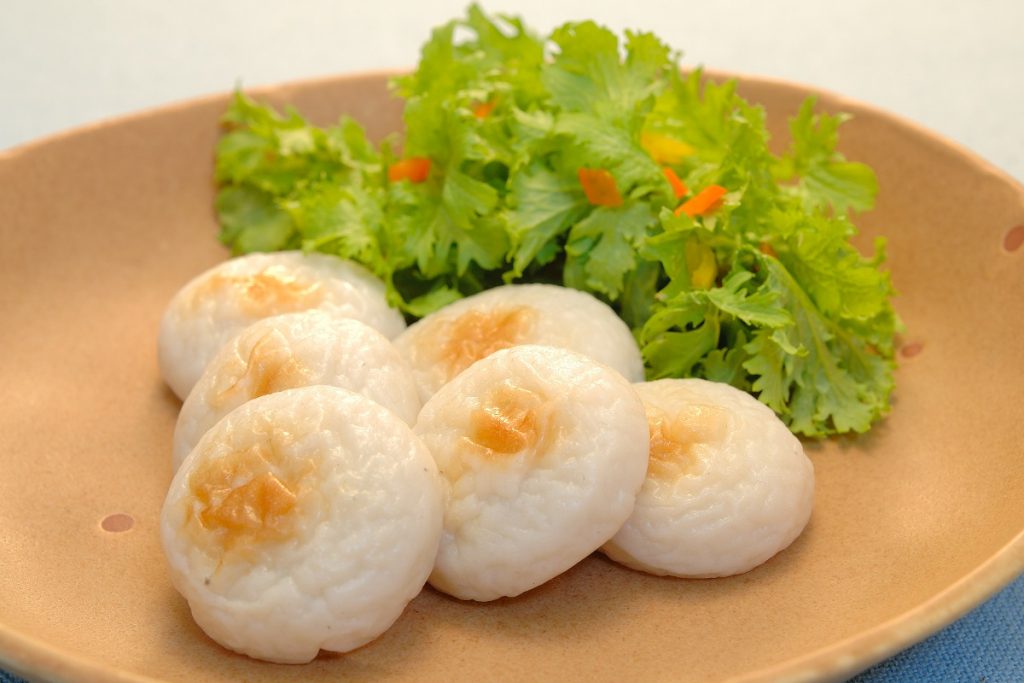 Puchikama is delicious as is, but if you warm it up in a toaster until it is lightly browned, the cheese and mentaiko mayo sauce inside will melt even more, giving it an even more blissful taste.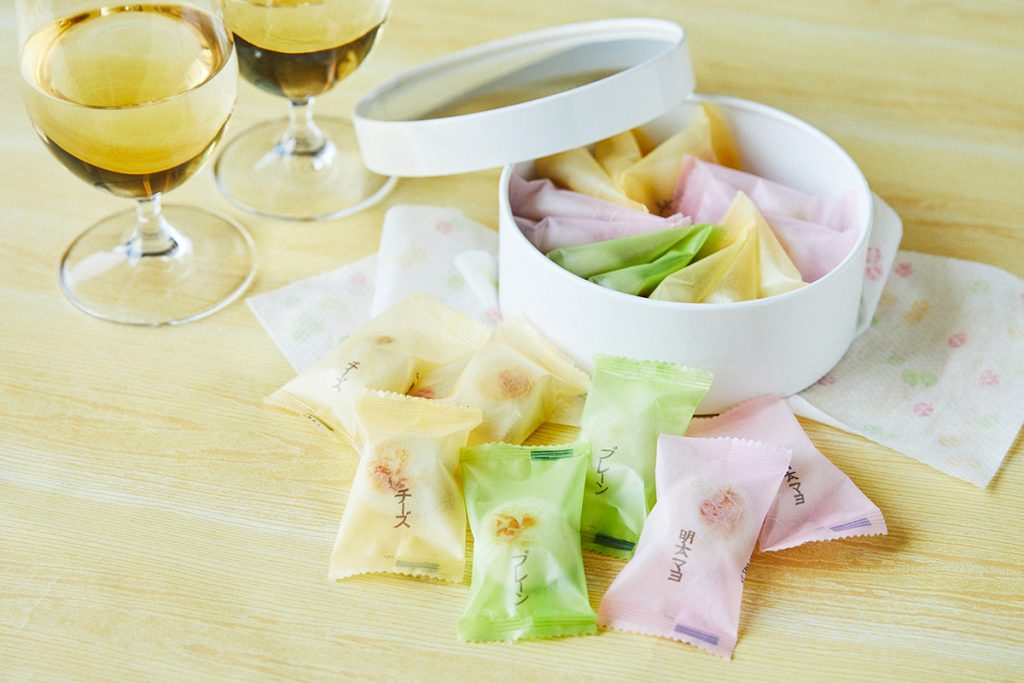 You can also use it when making pinchos with quail eggs and broccoli, or as a garnish for oden. It goes well with a variety of ingredients, both Japanese and Western, so there are endless ways to enjoy it depending on your ideas.
In addition to the 9 individually wrapped pieces (cheese and mentaiko mayo), there is also a 14-piece party box that includes these two types plus plain, which will make a great souvenir. Puchikama can be eaten casually at any occasion, making it the perfect accompaniment for trips and picnics.
Photography by Hiyori Ikai, Written by Tomoyo Tsuchiya, Translated by Jeffrey Garrish