Takoyaki, or octopus dumplings, is a traditional food most closely associated with Osaka.  It's a cheap vendor-style treat made from grilled batter with a chunk of boiled-octopus in the middle.  It comes in bite-sized round shapes. It's an acquired taste, I call it "three textures for the price of one" – a soft outer shell, gooey (boiling hot) batter inside that, with a chewy octopus center.
Suzuhiro has recreated this popular Japanese food, originally Takoyaki is a light meal you'll find served all over the place from food stands at train stations, tourist spots and festivals all over Japan.  They're topped with "aonori" (thinly-ground seaweed), "katsuobushi" (dried bonito fish flakes) then one of the following three toppings – mayonnaise & "uista" (worcestershire) sauce, salt, or "ponzu" (a citrus sauce).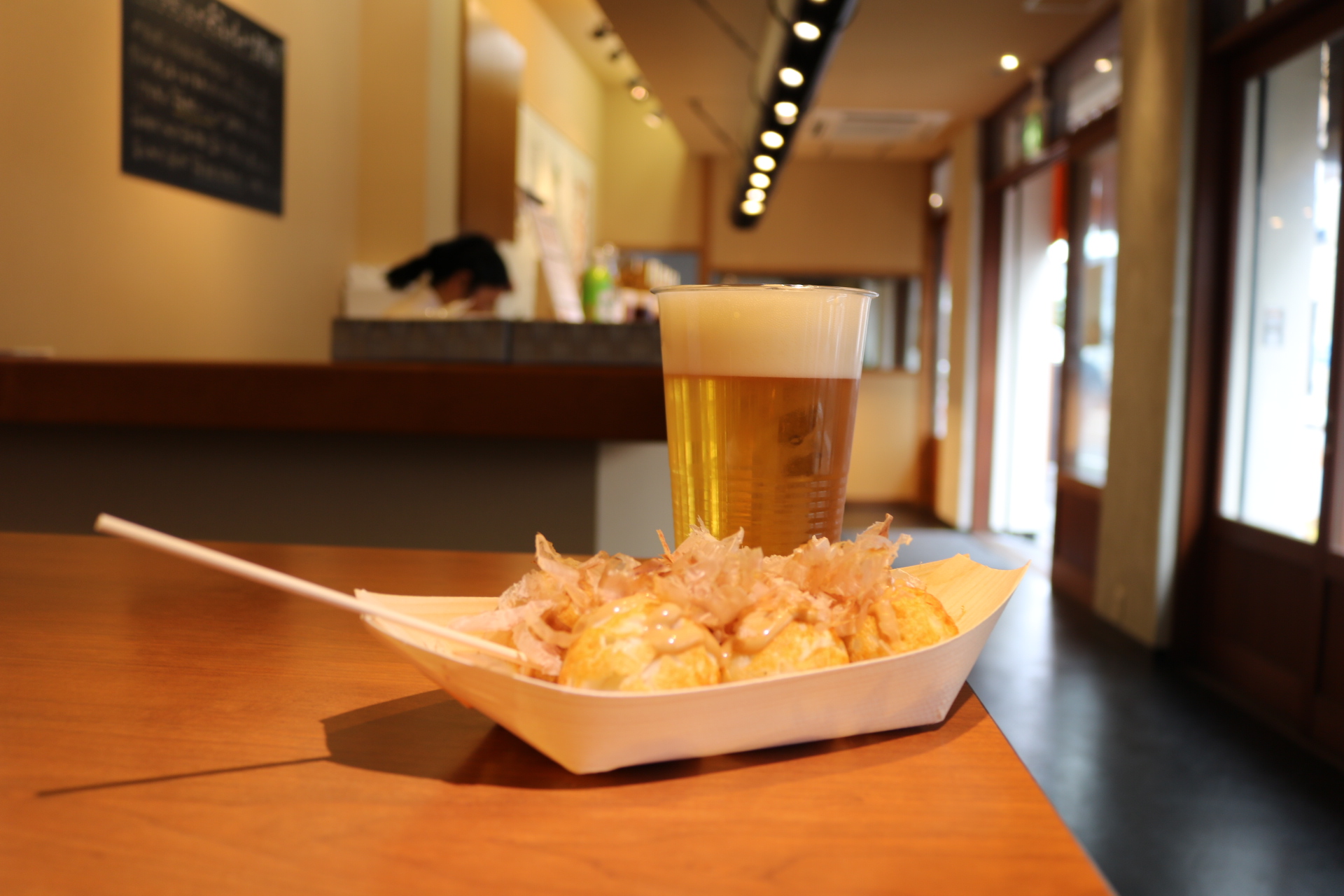 Suzuhiro Takoyaki replaces the wheat flour dough, with a rich and tasty serum, high quality fish paste. The redone snack includes the reinvention of the classic topping. Sauce toppings differ with store, but you can have a choice of Japanese Shiso Herb, Olive Oil and Pepper, Umeboshi pickled plum, or Aurora Tomato Sauce with your order.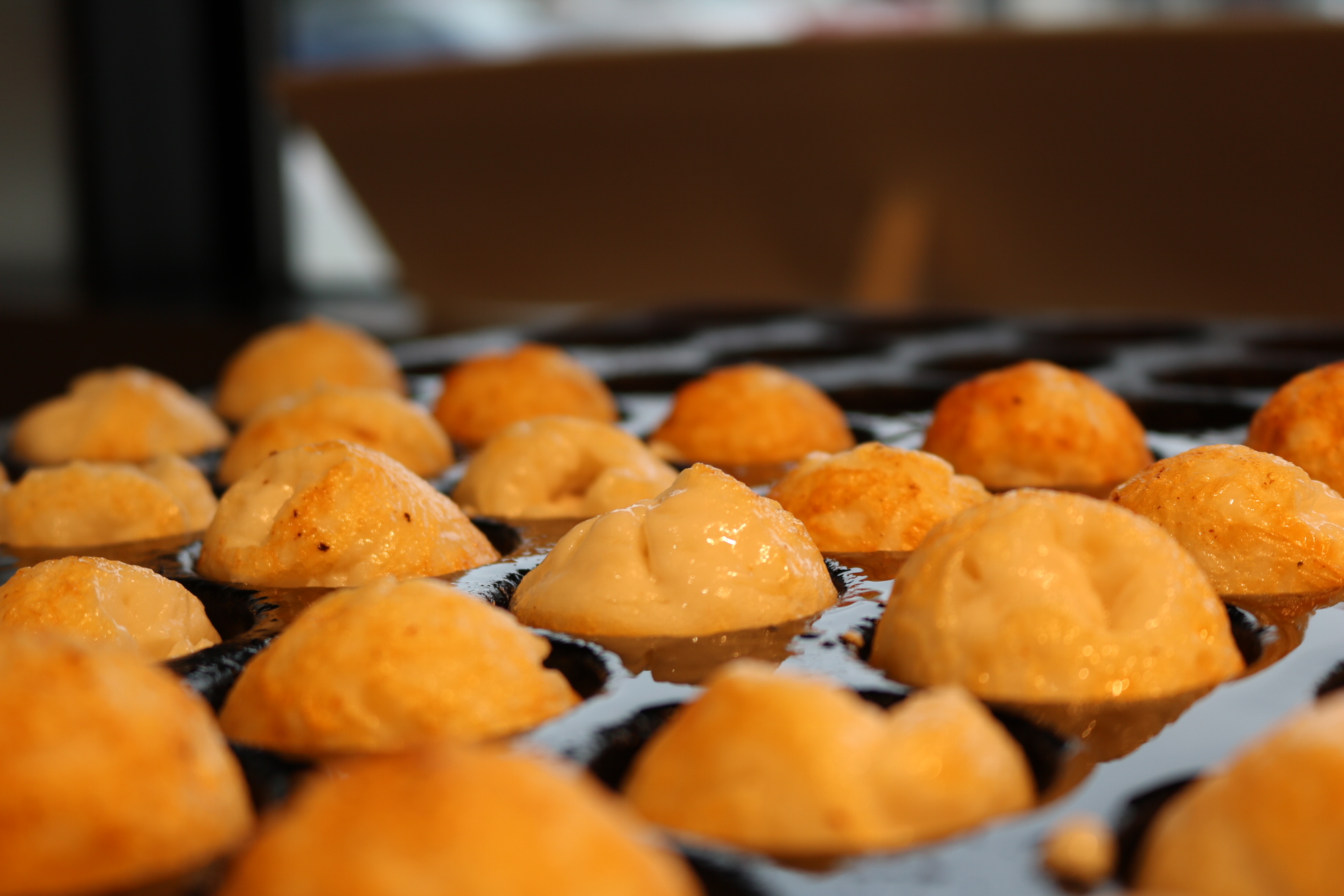 The takoyaki dough is made of wheat flour, water and egg, but sometimes also contains bonito sauce or other secret ingredients such as soy, milk, sugar, or miso.  Additional toppings include diced green onion, red pickled ginger, "tenkasu" (crunchy bits of deep-fried dough), or red shrimp.
Pro-tip: Suzuhiro Takoyaki can be enjoyed in Odawara, Asakusa, and Hakone…goes great with the award winning beer on tap as well.