Hand made noodles in a wonderful old building is an option for lunch when visiting Suzuhiro. Soba is made from ground buckwheat and one of the most popular Japanese foods loved by kids, salary men, and ladies out for a lunch. The soba noodle is a food eaten during significant times of the year for the Japanese. Soba is especially popular during the New Year as the length of the noodle symbolizes the hopes for a long and healthy year ahead.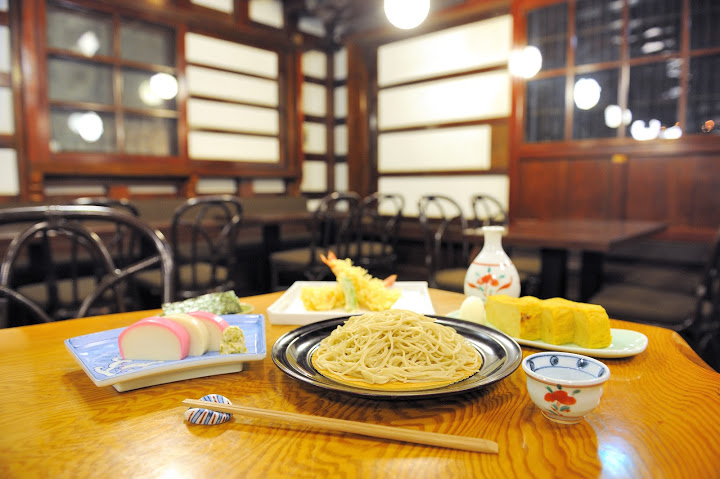 Soba is typically eaten with chopsticks, and in Japan, it is considered acceptable to slurp the noodles noisily. This is especially common with hot noodles, as drawing up the noodles quickly into the mouth helps cool them.
The soba at the Mikura restaurant in the Suzuhiro Kamaboko Village is well known for it`s quality and taste. The noodles are hand kneaded and use fresh spring water drawn from the base of the Hakone mountains. The delicate broth and wonderful items that accompany your dish make this a great culinary experience. Adding to the ambiance is the traditional building that has a long history.
The tradition of eating soba originates from the Tokugawa period, also called the Edo period, from 1603 to 1868. In the Tokugawa era, every neighborhood had one or two soba establishments, many also serving sake, which functioned much like modern cafes where locals would stop for a casual meal. At that time, the population of Edo (Tokyo), was comparably wealthier than their rural counterparts and were more susceptible to beriberi due to their high consumption of white rice, which is low in thiamine. It was discovered that beriberi could be prevented by regularly eating thiamine-rich soba.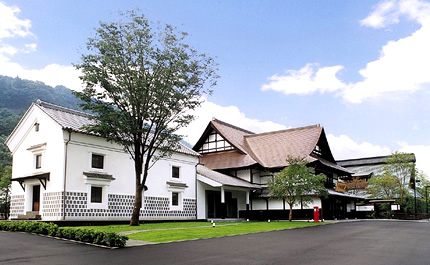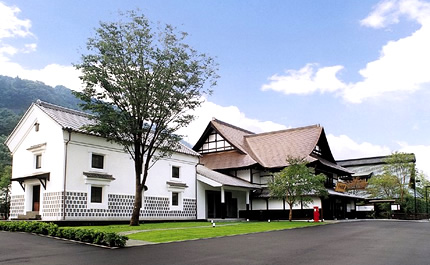 Like many Japanese noodles, soba noodles are often served drained and chilled in the summer, and hot in the winter with a soy-based dashi broth. Extra toppings can be added to both hot and cold soba. Toppings are chosen to reflect the seasons and to balance with other ingredients. Most toppings are added without much cooking, although some are deep-fried.