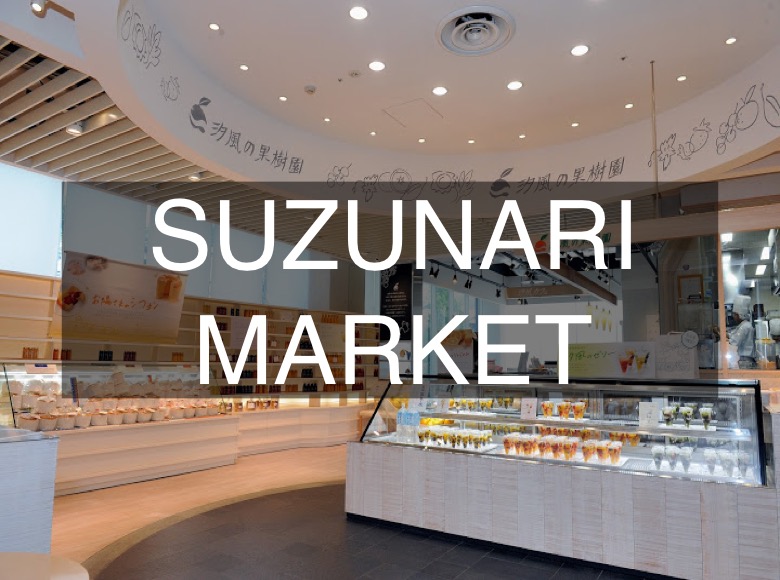 The Suzunari Market is a wonderful place to explore the tastes and products of Suzuhiro and the Odawara area. There are a number of different places to eat, shop, or just learn more about the area and Kamaboko.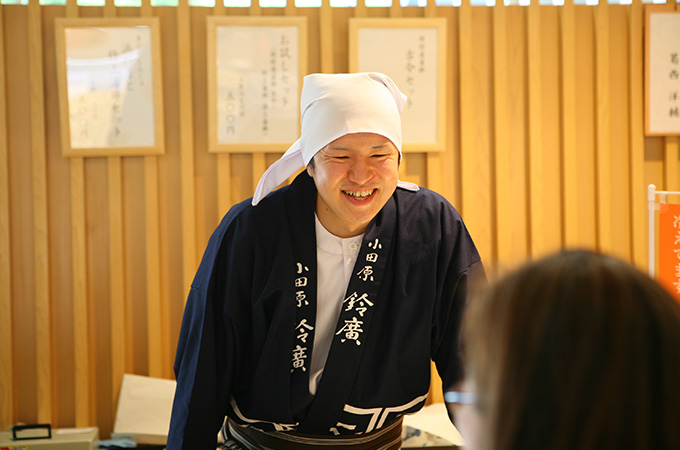 The Kamaboko bar is a great chance to get an introduction to the tastes and differences in Kamaboko. Sit at a counter and order a small plate of Kamaboko with an assorted arrangement of different Kamaboko. Choose a local green tea, local craft beer, or sake to compliment your tasting. The small Kamaboko bar gives you a chance to interact with staff and learn more about Kamaboko.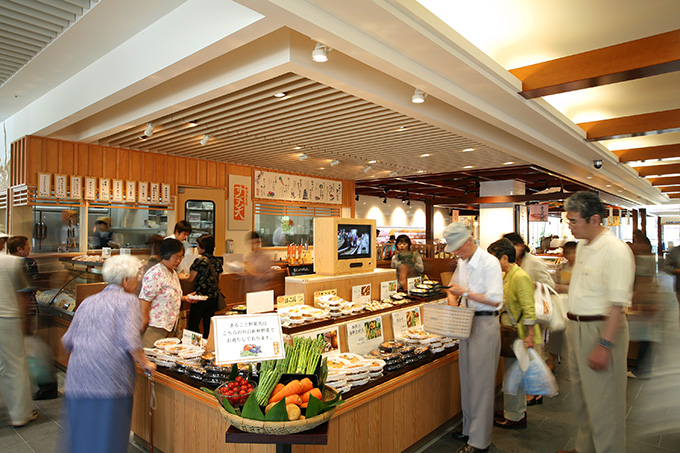 Suzuhiro has a wide selection of different products in addition to Kamaboko. You can walk the floor of the market and taste different products. Local craft beer, fresh fish, gelato, and much more is here for you to discover.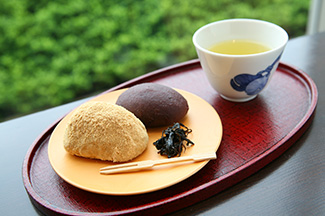 Take a break and enjoy a traditional Japanese sweet with a cup of local green tea at the Koyurugi Cafe. "Ohagi" is a rice based sweet with different toppings that can be enjoyed throughout the year. The most common ohagi are coated with sweet red bean paste or kinako, sweet powdered soy bean.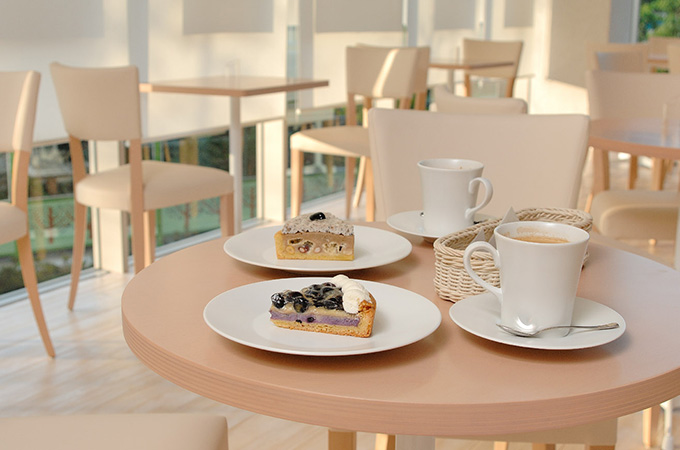 The Shiokaze Cafe is a comfortable and relaxing area to enjoy cakes and sweets. Many of these products used local fruit from the hills and fields around Odawara. Enjoy the popular fruit jams and creamy gelato while watching the trains pass. The Suzunari Market is a wonderful place to explore and discover local products and taste traditional Japanese foods at your own pace. Feel free to contact us if you have any questions or comments.