ASAKUSA
Culture, History, and Good Fortunes
Enjoy Tokyo with Craft Beer and Takoyaki
Asakusa is the center of Tokyo`s Shitamachi district, an area with a rich history, atmosphere, and blessings of good fortunes. It offers some of Tokyo`s most interesting and insightful cultural, historical, and culinary experiences. Compact and rich in history and atmosphere, Asakusa allows you to explore on foot and make wonderful personal discoveries.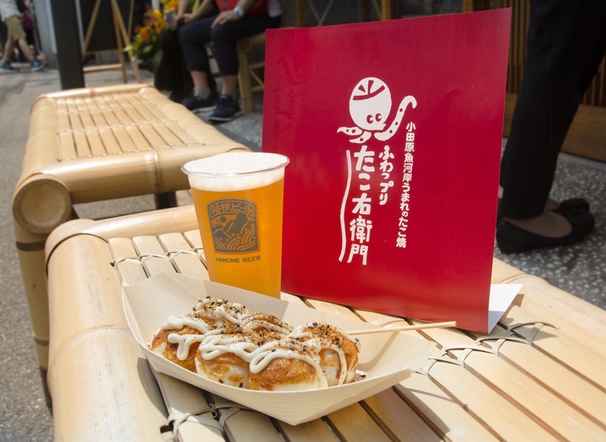 ENJOY MORE OF ASAKUSA
Enjoy a tasty Japanese speciality, Takoyaki. Suzuhiro recreates this Japanese classic by wrapping a delicious piece of octopus with soft textured surimi, fresh white fish paste. Enjoy this new Asakusa treat!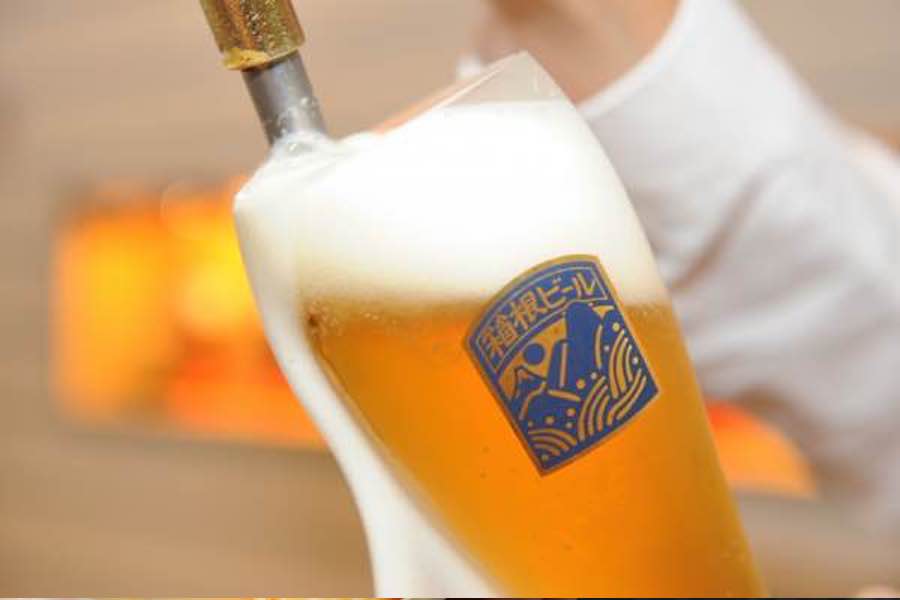 Japan`s Award Winning Craft Beer
The Suzuhiro shop in Asakusa also has the award winning Hakone Pilsner Beer on tap and a wide selection of fine bottled brews and seasonal selections. Hakone beer`s pilsner has been awarded First Place at the International Beer Award, 2016 Japan`s Brewer`s Cup, and the Asian Beer Cup. Enrich a walk around the historic Asakusa district with a refreshing taste of Japan`s finest craft brews.
The Good Fortune of Asakusa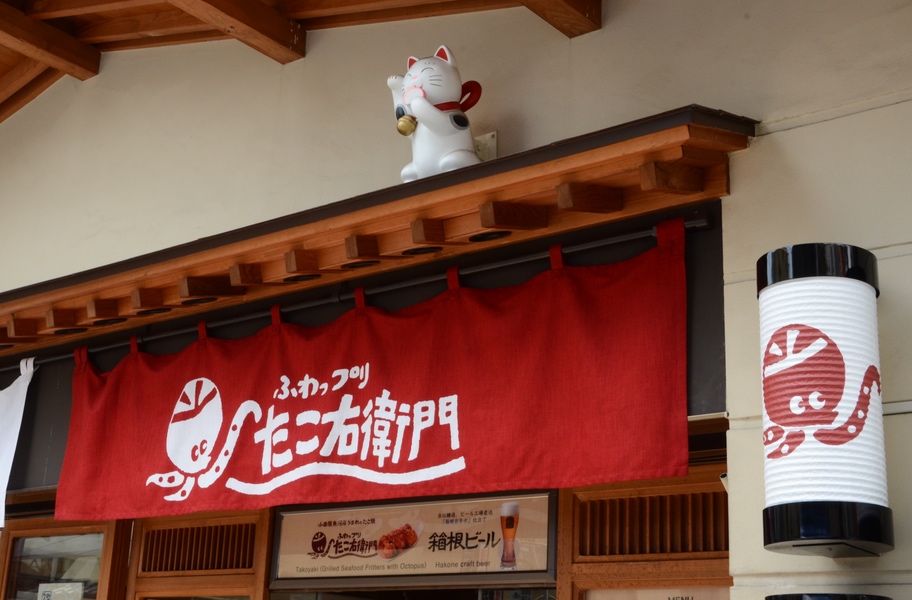 The "Good Fortune" Cat calls you to the Asakusa Suzuhiro shop. This cat is a traditional symbol in Japan calling for your good fortune and patronage. Enjoy cold draft beer and the new Asakusa area, "Kamaboko Takoyaki."
In keeping with the theme of Sensoji Temple, there are a number of products and traditions that call "Good Fortune" into your lives. The Maneki Neko is a traditional belief that the paw waving cat is calling good fortune into your life.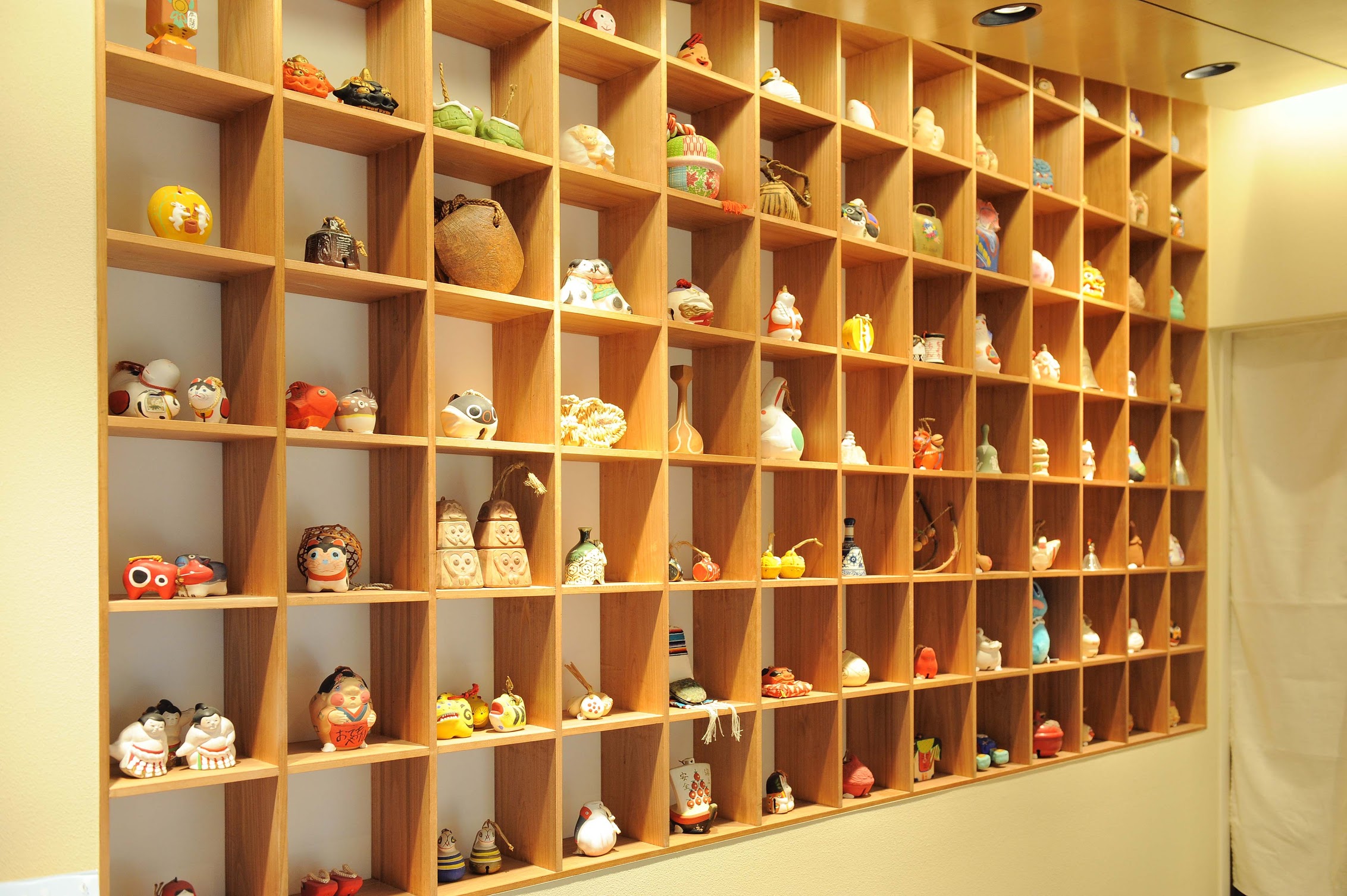 The Asakusa Suzuhiro store is lined with beautiful and rare bells. Bells are called "Suzu" in Japanese and make up the first character of Suzuhiro. It is said that the chimes from bells ward off evil spirits. The rare collection of bells represent our desire for everyone to enjoy and prosper in their lives.
Visit Asakusa
A 2 min walk West from Kaminarimon-Gate